Announcements
Summer Camp 2019
Registration is now available for Summer Camp 2019. You can see a Summer Camp Flyer and download a registration form from the sidebar under "Summer Camp Information" and also by selecting "Downloadable Forms" from the Parents tab. READY, SET, G0……
---
Open Door Weekly Theme – The Farmer and the Deli
The weekly theme for April 1, 2019 is "The Farmer and the Deli". This unit is designed to develop an understanding of the variables that impact the nutritional quality of the food we eat. Students should become more knowledgeable consumers of food, as a result.
---
Alternate Care at Towson Office for 2018-2019
Open Door has an alternate location at our main office to provide full day care on days when Baltimore County Schools are closed. Sign-up for care will be taken on a first come, first served basis until capacity is reached. Parents can download the form for care under "Downloadable Forms" in the parent tab.
---
Open Door Has New Baltimore County Schools in 2018-2019
Open Door is honored to be awarded FOUR new Baltimore County schools for programming in the 2018-2019 academic year: Honeygo, Mays Chapel, Owings Mills, and Relay Elementary Schools. Our singular focus is before and after school care, recognizing the role of that care in today's families.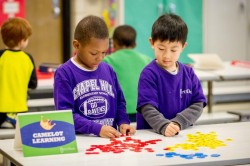 ---