Announcements
Alternate Care at Towson Office for 2017-2018
Open Door has an alternate location at our main office to provide full day care on days when Baltimore County Schools are closed. Sign-up for care will be taken on a first come, first served basis until capacity is reached. Parents can download the Towson Full Day Sign-Up 17-18 here or under Downloadable Forms in the parent tab.
---
Open Door Weekly Theme – Incredible You
The weekly theme for September 4, 2017 is "Incredible You". This unit is presented at the beginning of the year or whenever a new group of children is created. It provides opportunities for the children to become better acquainted with each other. The Camelot theme is a thread throughout the Quests. After reading to follow the directions for constructing and decorating paper hats, the children will analyze information that the hats tell about each other. They will create a acrostic poem using their names after finding out the meanings. A graph will be constructed using the heights of the children. They will locate where they were born on a map and collect data about the most common type of fingerprints in the center. The outcome of this unit is to have children acquire and integrate knowledge about themselves and others.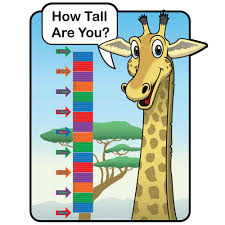 ---
Villa Cresta Learns about the Maryland Tradition of Preakness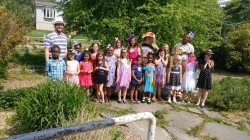 Children dressed in their fancy clothes to celebrate the Maryland Tradition of Preakness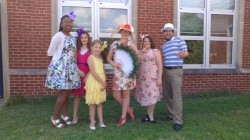 Fifth Grade participants

Children made their own hats as part of the tradition!
---
2017 Fall Registration Available Online
Registration for the 2017-2018 school year is now available online to all families wishing to enroll with a credit/debit card. The option is also available to download a registration form and send it into the office along with your registration fee by check, money order or credit/debit card. Your child must attend the school you are enrolling for.
---