Announcements
Chapel Hill Kids Know How to Keep Warm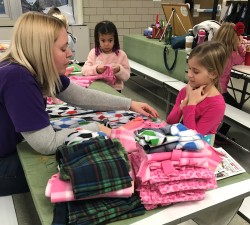 During the extreme cold weather we are having, the children at Chapel Hill Elementary made their own scarves to keep warm!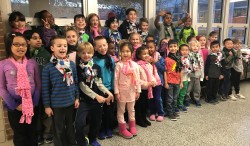 ---
2017 Fall Registration Available Online
Registration for the 2017-2018 school year is now available online to all families wishing to enroll with a credit/debit card. The option is also available to download a registration form and send it into the office along with your registration fee by check, money order or credit/debit card. Your child must attend the school you are enrolling for.
---
Yoga and Mindfulness comes to Open Door
First Day of Yoga and Mindfulness at Lutherville Laboratory! A good time was had by all. Thank you Holistic Life Foundation.
---
Open Door Wins Door Decorating Competition
Open Door at Villa Cresta participated in Villa Cresta's door decorating competition. After many days of hard work from the students and staff it was completed. The students of the school voted for the door they like the best. Open Door's door won 1st place by a landslide. Congratulations!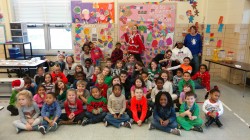 ---