Announcements
St. Patrick's Day Celebration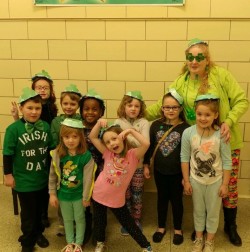 Pine Grove children enjoyed making their own St. Patrick's Day hats and celebrating the day.
---
Yoga and Mindfulness comes to Open Door
First Day of Yoga and Mindfulness at Lutherville Laboratory! A good time was had by all. Thank you Holistic Life Foundation.
---
Open Door Wins Door Decorating Competition
Open Door at Villa Cresta participated in Villa Cresta's door decorating competition. After many days of hard work from the students and staff it was completed. The students of the school voted for the door they like the best. Open Door's door won 1st place by a landslide. Congratulations!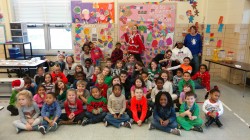 ---
Inclement Weather Policies
Please take an opportunity to get familiar with the inclement weather policies that are specific to each county's school system. The policies for your child's center can be found by clicking "Weather Policies" under the "Parents" tab on the home page.
---