Announcements
Open Door Weekly Theme – American Heroes
The weekly theme for January 20, 2020 is "American Heroes".
In this unit, the children will meet some heroes, role models, and courageous individuals. The children will look closely at the lives of African American inventors, scientists, writers, artists, and athletes to see how they have influenced the world. The children will learn about the heroic accomplishments of African American leaders in their fields and how their choices shaped history. Hands-on activities will give students the opportunity to explore, create and experiment using their own ideas, providing first-hand experiences related to those of the heroes they are studying.

---
Open Door Has a New Baltimore County School in 2019-2020
Open Door is honored to be awarded Franklin Elementary in Baltimore County for programming in the 2019-2020 academic year. Our singular focus is before and after school care, recognizing the role of that care in today's families.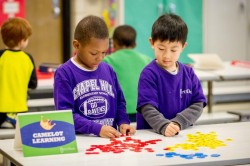 ---
Alternate Care at Towson Office for 2019-2020
Open Door has an alternate location at our main office to provide full day care on days when Baltimore County Schools are closed. Sign-up for care will be taken on a first come, first served basis until capacity is reached. Parents can download the form for care under "Downloadable Forms" in the parent tab.
---
Pine Grove Lego Club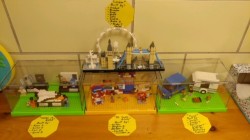 From the "City of London" to the "Women of NASA", kids are having a blast building in the Pine Grove Lego Club, displaying them in cases to share their creations with others in the school.
---